1st Direct are a small, family run company in Preston, who pride ourselves on offering far more than just a quick repair, computer or accessory.
We support many business and home clients based: within and around our City Centre;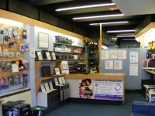 locally in Leyland and other nearby districts; throughout Lancashire and beyond.
Unlike most of our competitors, we have a team of highly talented technicians, focussed on helping you with your computer; not hitting sales targets.
Being enthusiasts and hobbyists, and specialists in various disciplines - including IT, electronics, programming and systems development - they form our technical team of expert disciplines.
Through continually researching new computing developments, one of our goals is to provide the most current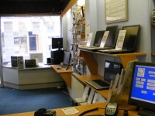 and informed IT news and advice possible, while filtering out marketing bias.
Available 6 days a week, our customers get outstanding service: all systems, services and repairs come with full technical assistance, provided by friendly, understanding people with over 80 years of combined computer experience.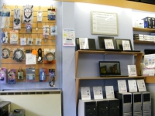 If you are having problems with your PC, laptop, Apple Mac, wireless broadband or IT network, we will do our utmost to help resolve them with real solutions, as the oft-mentioned phrase - reinstall - in most cases just doesn't satisfy!